You are someone who loves to be challenged. How do we know this? You've already challenged yourself just by being here at the University of Stirling. Plus, you clicked on this page, meaning that you have a desire to know more about either Muay Thai or because you agreed with our initial statement that you love to be challenged. Let us help you fuel that desire to be challenged at the Stirling University Muay Thai Club!
"Absorb what is useful, discard what is not, add what is uniquely your own"
– Bruce Lee
Intrigued? Let us tell you more…
So, what is Muay Thai?
Muay Thai is a martial art that is the combat sport of Thailand. The Muay Thai Club at the University of Stirling is an organization that welcomes people of all abilities and levels of experience to learn the techniques of Muay Thai and practice the "Art of Eight Limbs" along with other university students! 
Still not convinced you should give it a go? Don't doubt, try it out!
Why should I try Muay Thai? 
Muay Thai is not only great exercise, it's also a practical skill to know! Muay Thai teaches body-awareness, allowing you to recognize your weakness while teaching you how to transform these attributes into strengths.
Many students decide to practice Muay Thai because they want to learn self-defense and feel safer in situations that might feel threatening. The Muay Thai community tends to be tightly knit across cultures because of its roots in Thailand and its spiritual connection to the Thai culture.
Muay Thai is about community, self-actualization, and self-improvement.
What do I need if I want to join?
Muay Thai is a form of boxing, so you need to be able to take a hit. We aren't saying that we are going to knock you out at your first practice, but those who choose to attend trainings should understand that it Muay Thai is a contact sport and if you are afraid to get knocked around a bit, this might not be the sport for you. But as long as you understand the physical demands of the sport, anyone, regardless of skill level or experience is welcome! You must be a member of the sports club to join and club fees are £40 for a semester and £60 for the year.
What people think their first practice will be like…

vs.

What the first practice actually is like…
When are trainings? 
Trainings take place Monday through Friday 15:00 – 17:00 at the Sports Centre on campus! 
Each day of training will focus on a different element of Muay Thai that will help you hone your skills! You can just come for one training session a week or come for every one of them, it's up to you and how much of a challenge you are looking for!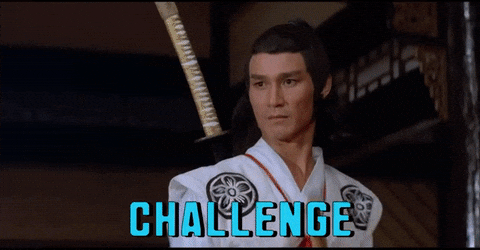 Want to learn more about the University of Stirling Muay Thai Club, social events, trainings, or just Muay Thai in general? Check out our Facebook and Instagram accounts!