Lionel Messi, Cristiano Ronaldo and Ronaldinho. Not only are these three of the biggest names in world football, but they are three of the most exciting names to have graced the pitch. They have dazzled defenses with their dribbling abilities, watered mouths with their first touch and could find a pass through a brick wall.
So apart from being world class footballers, worldwide icons and multi-millionaires what do these fine chaps all have in common? They credit their ability on the ball to one of the UK's fastest growing sports, Futsal.
What is Futsal you ask?
Born in South America, Futsal is a variant of 5 a side football that has been hugely popular for decades in countries such as Brazil, Argentina, Spain and Italy. It is only recently that Futsal has started to take the UK by storm, with the English Football Association now recommending Futsal as part of their technical coaching guide for developing young players. That's a pretty big deal.
Futsal differs from 'fives' in that the games are played on a narrower pitch (in comparison to the traditional full-length gym hall), the bright spongey soft yellow ball is replaced by a smaller harder ball that does not bounce and the roles/names of the positions slightly differ. For example, a striker would be called a pivot and operates to hold the ball up and bring others into the game instead of just banging goals in. Games are made up of two twenty-minute halves with the clock pausing every time play is stopped.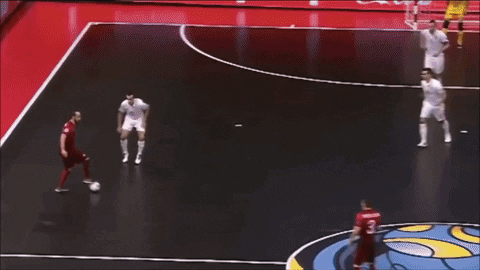 So why get involved?
There are so many reasons why you should get involved with Futsal. It's a fun and great way to stay in shape, it allows you to make new friends, gives you something to do on a Wednesday night, it keeps you out of the pub etc.
If you play football (at any level) the best reason to get involved is that it will make you a better player. Your first touch will become sharper, your brain will start to think and react faster, your dribbling will improve and you'll become fitter. Aspects of your overall game that you may not even think about such as your balance, technique and reactions will also improve. There's a reason why Ronaldinho and Messi took up this sport!
Why get involved with Stirling University Futsal Club?
Last season the Stirling University first team finished 1st in Scotland's 1A league, winning 9/10 of their games with a very small squad. This season, the Fustal Club are looking for new players to help them build two competitive teams.
Don't let last seasons achievements of the first team put you off if you have never played before. The Futsal club are not looking for ready-made Ronaldinho's and Messi's (although I'm sure they wouldn't mind some). They are looking for enthusiastic players who want to get involved and eager to develop their abilities and knowledge of the sport.
How to get involved?
If you are keen to give Futsal a shot then come along to a training session. Currently the club train on Wednesday 6-8pm and Sunday 9-11am. For more information on the Stirling University Fustal Club check out their Facebook, Twitter and Students Union page.
#bleedgreen